FEARLESS to Share the
Good News
This video contains: Praise and Worship (00:00); Skit (08:22); Missionary video (11:15)
Lesson & Activity Introduction
This video contains: Lesson (00:00); Activity intro (30:03)
Breaking news is sensational but not necessarily happy or even true! Yet the world is eagerly looking for excitement, for novelty hoping for Good news. Knowing the hunger for good news Jesus commanded his disciples to take the good news to everyone in the world.( Matt.28:19-20)
The Good news
We often ask WHAT is the good news? THE good news is not about What but about WHO. The good news is JESUS! Jesus who turns our life and our world around. How does he do it?
Let's figure it out with this acrostic:
G – God created us to live with Him in a loving relationship (John 3:16)
​
O – Our Sin separated us from God. Adam and Eve hid from God after choosing their own will and disregarding God's instructions. (Rom.3:23)
​
S – Sin cannot be fixed by good deeds. The propensity to Sin persists in us. Sin brings with it death which we cannot beat. (Rom.6:23)
​
P – Paying the price of Sin, Jesus turned our destiny around. Jesus was sinless, yet died in our place. Death could not hold Him and He rose from the dead. He makes us the offer of a relationship with God . ( I John 1:9)
​
E – Everyone who believes that Jesus died, rose and is alive become children of God – a restored relationship (John 1:12)
​
L – Life with Jesus in this new relationship is abundant and eternal as God intended it to be.(John 10:10)
The overflow of the Good news
​
Relationship with God Redefines our Purpose for Life. Everything takes on new meaning when as children of God we begin to look at Life through His eyes and to deal with situations with His wisdom.
​
Relationship with God Redirects our Potential. We are set free to be who we were created to be. We now partner with God our Father in unmessing our world.
​
It becomes natural for us to share this good news and joyfully obey Jesus' Great commission. (Matt.28:19)
Fixing the glitches
​
Simple! Why then are we not all sharing the good news?
​
A few glitches: Fear of ridicule, rejection, lack of confidence, knowledge………
​
Andrew helps us fix these since He is always seen in the Bible as bringing people to Jesus.
When John the Baptist referred to Jesus as the Lamb of God, Andrew followed Jesus and spent the day with him. The first thing he did was to find Peter his brother and tell him " we have found the Messiah" John 1:35-42. Andrew found something good, transforming and he wanted his brother to have it too. He did not wait to know everything about Jesus. He told Peter what he knew and he took him to Jesus.
That's what we can all do. Introduce Jesus to our friends from our experience and the Bible Remember Jesus IS the good news.
​
​
When Jesus was in Jerusalem to celebrate the feast of the Passover, some Greeks wanted to see him. Phillip wasn't sure what to do. Andrew, unhesitatingly took them to Jesus, (John 12:20-22).He didn't question the Greeks intent, or worry about the Jews reaction. He simply introduced them to Jesus.
​
Andrew brought people to Jesus. Perhaps we need to be sensitive to those who are inclined and introduce them to the Jesus we know. We can invite them to church or a Christian gathering, give them a book or movie or music that talks about Christ. Just be bold and willing.
​
When Jesus was preaching to a large crowd and it got beyond lunch time, Jesus asked Phillip if the crowd could be provided lunch. While Phillip drew up a budget, Andrew found a boy with 5 loaves and 2 fish and brought him to Jesus. He was always alert to his surroundings and had implicit faith in Jesus. He took whoever he found to Jesus.
​
Perhaps we too need to be alert to our surroundings. The Holy Spirit will guide us to connect people and Jesus at the right time.
Two reasons we MUST Share:
​
It is selfish for us to have found Good life – full and free and not to share this good news with others.


It is cruel to let people go along the path that leads to death and not tell them about Jesus who can turn their life around and set them on the path to LIFE.
One reason we CAN Share
​
When Jesus commands us to Train people in the Jesus way of Life, He promises that He will be with us as we do this. (Matt.28:20). As Paul and millions of others have found through the ages We CAN do all things through Christ who strengthens us. (Phil. 4:13)
​
There are people all around us headed the wrong way. Dissatisfied, incomplete, unfulfilled. You know who will fix their lives. Tell them.
Share Jesus because you Care – you'll have your friends with you for eternity
Share Jesus in Love – so they experience Jesus' Love and follow Him with you.
Share Jesus without Fear - You are not doing it on your own. Jesus himself is with you strengthening you.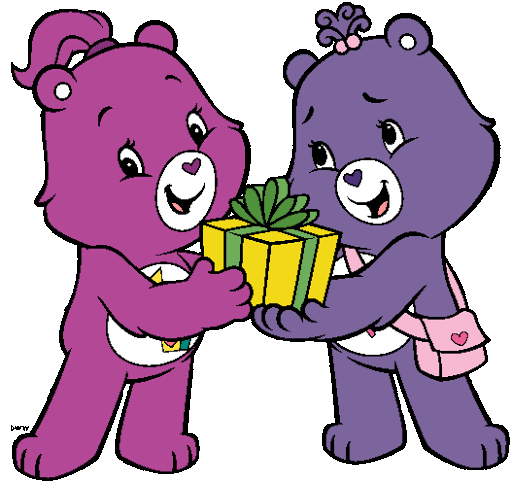 Prayer: Lord Jesus Thank you that I am now a child of God. Help me show others that they too can change course and become Children of God. Take away fear and hesitation. Fill me with Love and concern. Strengthen and Enable me so that others may find You. Amen
Use the download button in the activity if available or take a screenshot of the finished activity and send it to your teachers via WhatsApp or email to
Activity 1: Crypto-puzzle
Activity 2: Proclaim the Gospel!
Here are four scenarios. Can you imagine yourself in it, and describe how you would use the opportunity to present the Gospel?
Activity 3: Memory verse
For the Spirit God gave us does not make us timid but gives us power, love and self-discipline. So, do not be ashamed of the testimony about our Lord
2 Timothy 1:7, 8
Activity: Sing-song and learn!
Watch this video and sing along and learn the verse. Songs help us remember better. You can come up with your own actions and then sing and do the actions.